Košice is on the way to the world's AI map
Tachyum will help to get there faster
Innovation and technological potential of the Eastern Slovakia region is still a bit undiscovered. The IT sector is extraordinarily well developed here. Dr. Radoslav Danilák, CEO and founder of Tachyum, and Robert Cisár, Business Development Manager, visited Cassovia New Industry Cluster (CNIC), Košice IT Valley Cluster and Pavol Jozef Šafárik University. The result of the meetings is a perspective collaboration to support education in the field of supercomputers and AI, cooperation in commercialization of scientific knowledge and intellectual property, building High Performance Computing infrastructure based on Tachyum reference architecture.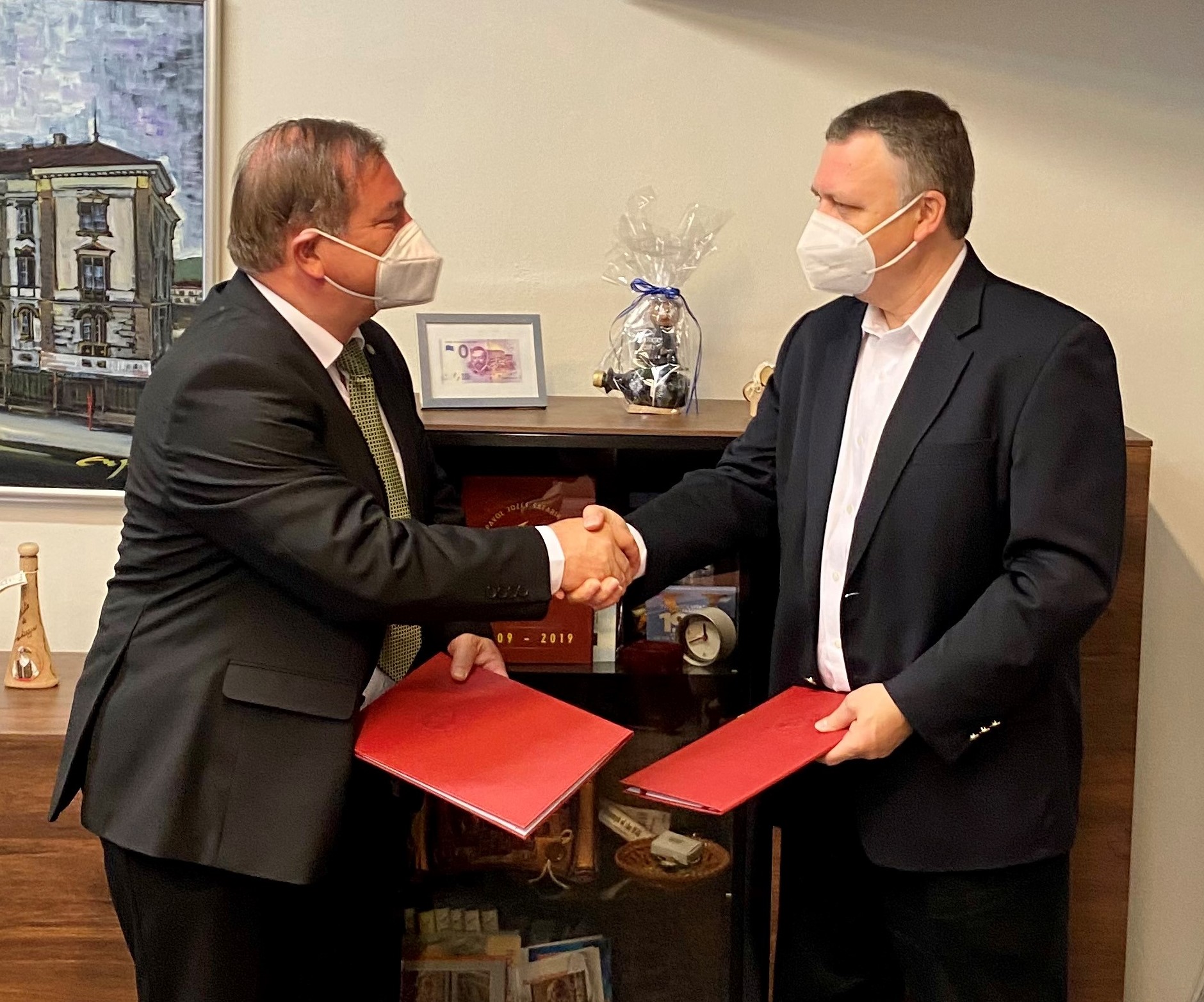 Dr. Danilák and Professor Pavol Sovák, the Rector of Pavol Jozef Šafárik University signed a Memorandum of Understanding. The aim is to take Artificial Intelligence and Machine Learning teaching to a higher level and to enrich dissertations with a new element - Tachyum's emulator for the future supercomputer. Interesting questions from a mathematical and theoretical-informatics point of view also arise in the field of new data structures created by Tachyum engineers. Here is a space for communication between science and engineering.
Dr. Danilák discussed with CNIC chairman Professor Pavol Miškovský the potential of the connection between Tachyum and CNIC, which will support the possibility of spin-offs in the field of AI and at the same time create a critical mass of innovators for cooperation on further Tachyum products.
The meeting of Dr. Danilák with his former teacher from the Department of Computers and Informatics of the Faculty of Electrical Engineering and Informatics at Technical University of Košice, Dr. František Jakab, Associate Professor, was very amiable. "It has been my genuine pleasure to watch the information in the media about Radoslav Danilak as one of the world's most respected hardware architects in recent years," said Dr. Jakab. "I see him standing together with me in front of the door of Professor Jelšina's office, which led the subject of computer architecture. I remember how Rado held in his hands drawings with the architecture solution of a special arithmetic coprocessor, the solution which he wanted to show to the professor and which he had previously shown and described to me in detail. Therefore, I was really pleased when I had the opportunity to welcome Rado and his team in person at the TECHNICOM University Science Park of the Technical University in Kosice and discuss with him his future plans and intentions and interest in cooperating with the Technical University."