3x

lower sell cost per MIPS (Millions of Instructions per Second)

4x

lower Data Center annual Total Cost of Ownership

10x

lower power while outperforming the fastest Xeon
Transform your data center into a Universal Computing Center with Prodigy®
Doing More
With Less
Tachyum Prodigy® chip is the world's smallest, fastest and greenest general-purpose chip with wide applications in hyperscale data centers, private cloud, and AI/high-performance computing.
How We Are
Changing the World
Tachyum products significantly reduce data center power consumption, which lowers carbon emissions and helps to address climate change and keep our planet green.
Existing Applications
Run Seamlessly Without Modifications
A single processor that delivers industry leading performance for hyperscale, high-performance computing and artificial intelligence workloads.
Existing Software Packages
Running Natively on Prodigy ISA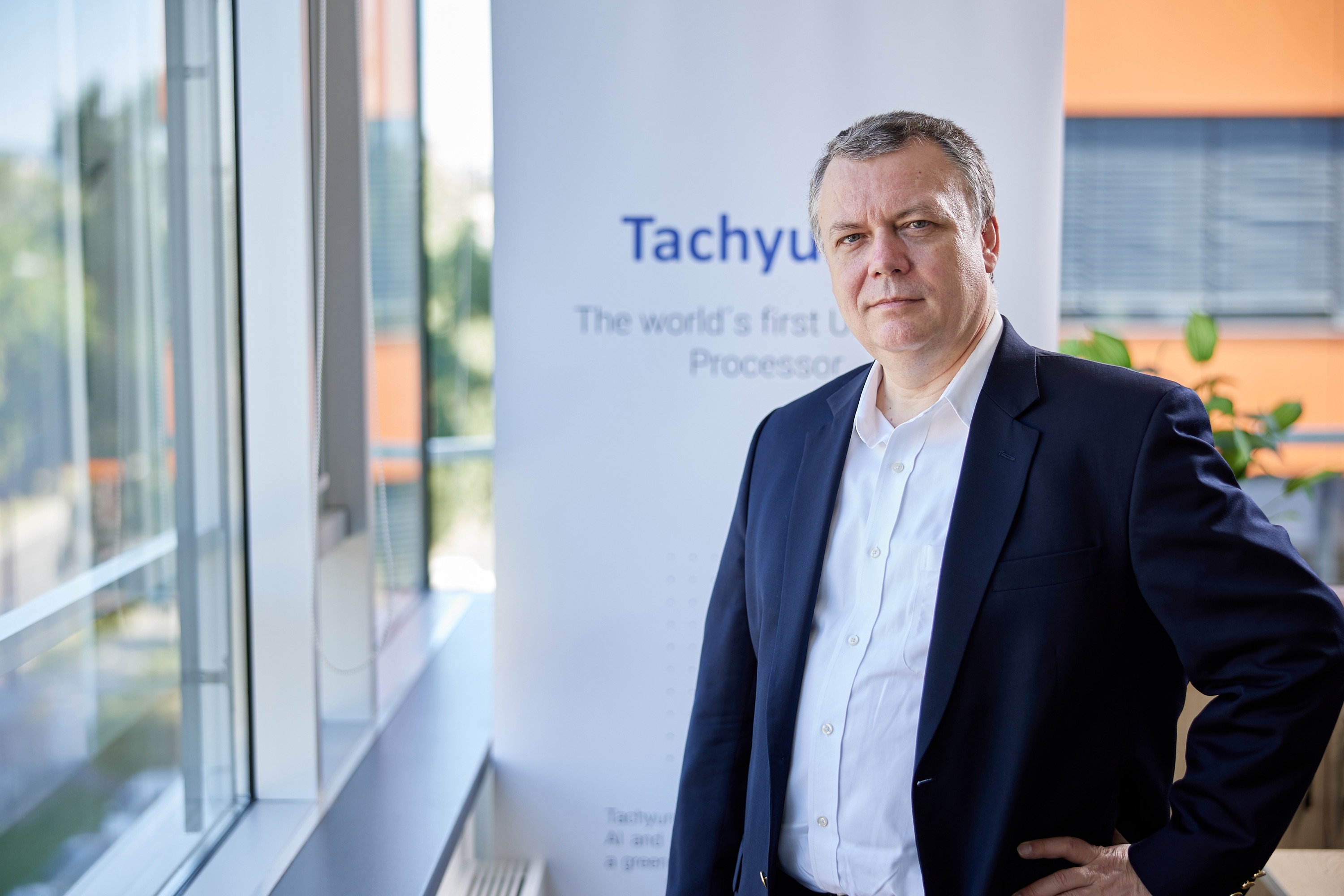 Don't Just Take Our Word For It
See What Others Say About Us
"If we want to start catching up with the living standards of western countries again, we need to develop cutting-edge technologies in Slovakia. We need companies with the ambition to push the boundaries of what is possible and with the goal of succeeding in the world market. It´s great that we already have companies with this vision in Slovakia."

Zuzana Čaputová

, President of the Slovak Republic

"BSC has the opportunity to evaluate HPC infrastructure backed by the Prodigy Universal Processor, a potential tool to add to your computing infrastructure that could enable our staff to achieve their goals better than ever before."

Prof. Mateo Valero

, Director of Barcelona Supercomputing Center

"It is one of our guiding principles to collaborate with innovative processor developers worldwide. Prodigy was designed to largely avoid silicon underutilization, which is what makes the processor so attractive for energy-efficient simulations, data analytics and AI applications."

Prof. Thomas Lippert

, Director of Jülich Supercomputing Centre

"I believe that our partnership with Tachyum will foster sustainable innovation and contribute to creating an attractive environment for the most skilled talents."

Prof. Maria Bielikova

, Director General of KInIT

"Prodigy processors from Tachyum look very promising for HPC and AI deployments from compute performance point of view. We look forward to the first samples of Prodigy chips to stress them under real workloads at our customers."

Petr Plodik

, Sales Director at M Computers